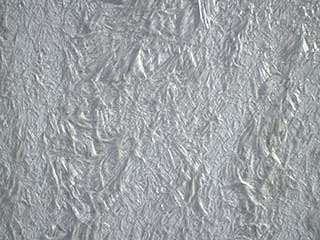 Fiberglass Insulation

Fiberglass has been used for a long time and is quite common thanks to being the cheapest of the different types of insulation, as well as being simple to install. It's composed of glass fibers that are formed to create a similar texture to wool. It can come in batts to be cut to size and stapled into place, or also comes in a loose fill version to be blown in. It's extremely flame resistant, which is another reason it's popular. However, there are some downsides. While most types of fiberglass are made with some recycled materials nowadays, if you're looking for the most green-friendly option, this isn't it. It's also dangerous to handle despite the ease of installation thanks to the shards of glass that can easily irritate your skin, as well as get into your lungs. If it's pressed into place because it's not the right fit for the spot, this will also reduce its effectiveness.

Cellulose Insulation!

Cellulose insulation is made up of recycled materials, hence it being the most green option for those who find that to be an important factor. It's also treated with a chemical to make it fire resistant, so it's safe in that sense. Another benefit of this type is that it's more soundproof than fiberglass is. It's blown into place in a loose fill form, making it slightly more difficult to install than fiberglass, and the dust that occurs can be dangerous if the right equipment isn't used. Unfortunately, its downfall is water or any kind of moisture. While fiberglass will certainly absorb some of it, cellulose will suck it up far more thoroughly and be ruined, as well as create the potential for mold growth.

Spray Foam Insulation

Spray foam insulation is becoming more popular thanks to its ability to create an air tight seal in the attic that won't allow any air to escape and energy loss to stack up over time. Spray foam expands to fill up the area and completely close it off, however it must be installed professionally for it to work properly and is more expensive than the other types.